FMLA, EEOC, and the Vowel Song
This week's blog post is brought to you by Jim Bryant and the letter Y.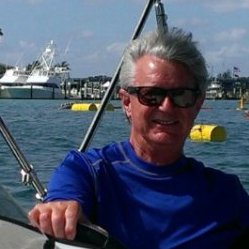 I wonder if the farmer Old MacDonald would have a problem spelling FMLA and ADAAA? Would Mr. MacDonald, wonder what his first name really is, and after a hard day on the farm feeding the livestock and tilling the fields would he be able to research these two regulations on the internet and apply the rules to his farm employees?
As we saw recently in the GEICO commercial when Old MacDonald was asked to spell "cow," he naturally reverted to some old habits when he added, ee i ee i o. Without any training, processes or systems support he could be the target of an EEOC investigation if he added these letters to FMLA or ADAAA. To make things even more difficult, Old also had relatives in Ohio and Missouri and when he asked them for advice they had a different interpretation of the spelling of FMLA and ADAAA as the version of the song in Ohio added these letters Ohio-i-o and in Missouri it was he-hi-he-hi-ho.
After finding that the origins of the Old MacDonald Farm Game and Song had so many different versions, dating back to the 1700's, I was surprised we still even see the song being used today. I wondered if other professionals are using similar inconsistent approaches to educate and inform individuals about the important facts on the intersection of FMLA and ADAAA.
So just like Old MacDonald I returned to the web and after a quick search found a 2013 article by Jon Hyman, a partner in the Labor & Employment and Litigation groups at Cleveland law firm Kohrman Jackson & Krantz. Hyman had written an informational piece on whether the ADAAA has made FMLA irrelevant, and provided important facts that need to be reviewed by any employer.
Hyman states that employers need to be practical and tread very lightly around these issues, and that the "EEOC is aggressively pursuing businesses that enforce leave of absence policies to the detriment of disabled employees by denying extended unpaid leaves." His recommendation may not have helped Old MacDonald with the spelling problems he faced in the GEICO commercial when he was trying to spell "cow," but if he had followed Hyman's recommendations, remembering the AEIOU vowel song and applying it based upon Hyman's recommendations below, he may have avoided a visit by the EEOC to his farm:
Avoid leave policies that provide a per se maximum amount of leave, after which time an employee loses his or her job.
Engage in the interactive process with an employee who needs an extended leave of absence, which includes the gathering of sufficient medical information and a tentative return to work date documented by a medical professional.
Involve your employment counsel to aid in the process of deciding when an extended leave crosses the line from a reasonable accommodation to an undue hardship.
Open your workplace to disabled employees to demonstrate to the EEOC, if necessary, that you take your ADAAA obligations seriously.
Unpaid leaves and all associated costs (modified schedule, added overtime, temporary hires, lost productivity, etc.) should be documented to help make your undue hardship argument, if necessary.
"A, E, I, O, U" can help you avoid the defense of a costly disability discrimination lawsuit.
For more information on how to efficiently and accurately track, manage and document the interactive process, download our latest e-book, "Seven Steps to Safe Swimming in the Dangerous Waters of ADA Accommodation Compliance," or try our free 30 day trial of ADAInteract.