Follow-Up To Recent Updates in FMLA Legislation
This update is provided to you by Optis' Business Development Analyst, David Spring.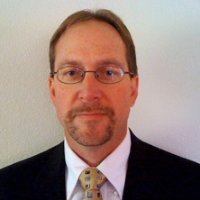 Last week, we addressed the DOL not enforcing the Final Rule that was issued in February of this year in four states - Texas, Arkansas, Louisiana and Nebraska. The Final Rule aimed to increase the consistency across the United States in how the FMLA is provided to same-sex spouses. So, if you were legally married, based on the state of celebration, you'd be entitled to take FMLA protected time for your spouse, no matter which state you lived in and whether or not the state recognized same-sex marriage.
On Friday, April 10, U.S. District Judge Reed O'Connor did not lift his injunction, as requested by the DOL, and which was issued in March. Consequently, this decision by Judge O'Connor eliminates, or at least postpones, required enforcement of the Final Rule in the four states bringing suit against the expanded definition of spouse. Organizations in these four states can continue to not provide the FMLA entitlement to same sex couples, without the concern of violation.
Clearly, this is not the end of the story. Multiple cases are to be heard by the Supreme Court this year regarding same sex marriage. These cases focus on whether the Fourteenth Amendment requires states to license same sex marriages in the same way they license other marriages. Secondly, also at issue is whether the Fourteenth Amendment requires states to recognize same sex marriages considered legal in other states.
We'll keep our ear to the ground and let you know of any updates as they become available.
Need help keeping all of the state leave laws organized and up to date? Mark your calendar for LeaveXpert Explore, a 30 minute open demo of LeaveXpert on May 14 at 1 pm EST. Sign up here and we'll send you the conference call information.