Survey Shows Absence Costs Still Unknown
Over half of HR professionals are unsure how much employee absence costs their organization. This unsettling statistic was revealed in our survey conducted in June at the 2012 SHRM Annual Conference & Exposition in Atlanta.
Let's think about that. Half of these professionals aren't sure of the costs, so therefore, executives don't know when money is literally walking out the door. Plus, the price tag on this problem is $100 billion.
With ever-changing FMLA laws and rising temporary personnel costs, absence needs to be properly managed to control costs and ensure compliance. But how can HR professionals even begin to manage the $100 billion problem when they're unsure of how large their chunk of the problem is?
In our survey, Solving the Puzzle of Leave Management, we went directly to the source: YOU, the HR professional to uncover how absence is being managed in today's workplace.
Download your copy of Solving the Puzzle of Leave Management to understand how leave information is obtained and distributed, how coverage is managed for absent employees, and what organizations are doing to put together the puzzle of leave management.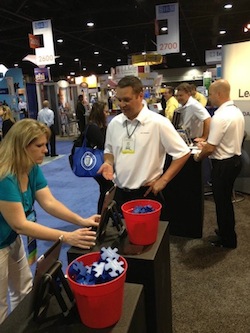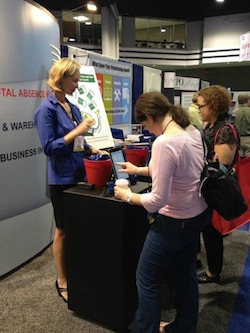 Thanks again to everyone who participated in our survey.